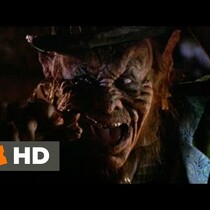 Posted March 17th, 2014 @ 10:12am
Guinness. Green. Irish Pride. All things associated with St. Patrick's Day every March 17th.
Here are a few other things never to forget:
Jennifer Anniston was the female lead in the 1993 film "Leprechaun"
This famous Leprechaun sighting in Mobile, AL.
U2 is NOT the greatest Irish Band of all time.