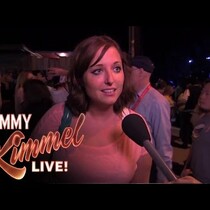 Posted March 14th, 2014 @ 3:49pm
SXSW, or South By Southwest for the uninitiated, is probably the biggest music/tech/film showcase/festival type-thing going nowadays.
Memphis used to have a similar event, The Crossroads Music Showcase, but it petered out before it could reach SXSW-like heights.
That said, SXSW has become a caricature of itself, attracting uber-hipsters with their beard implants and monocles.
There has been good news (Memphis Music Documentary "Take Me To The River" getting a good response) and bad news (man drives his car into crowd, killing two) at this year's SXSW, but none funnier than Jimmy Kimmel's "Lie Witness News" segment: