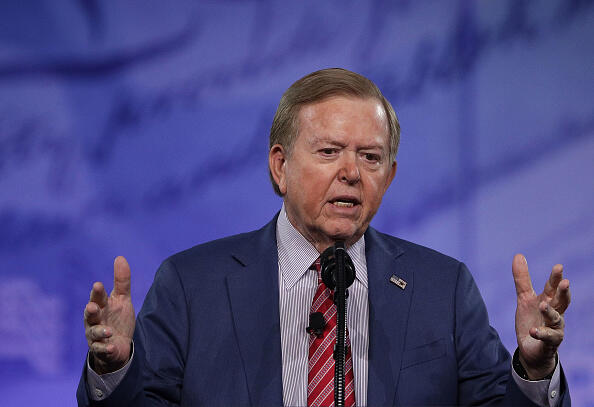 **NEWS BREAKS ON SLAIN DNC STAFFER SETH RICH - DETECTIVE ROD WHEELER DISCLOSES
**SEAN TALKED ABOUT RICH'S TIES TO WIKILEAKS AS A POTENTIAL CAUSE FOR HIS MURDER
**IN 2016 SEAN INTERVIEWED ASSANGE AND RACHEL ALEXANDER REGARDING THE MURDER
**MCMASTER GIVES A PRESS CONFERENCE AND EXPANDS ON RUSSIA ALLEGATIONS
**PRESIDENT TRUMP MEETS WITH THE PRESIDENT OF TURKEY, DELIVERS JOINT STATEMENT
**THINK THE MEDIA IS UNBIASED? THINK AGAIN WAPO NEWSROOM CHEERS ON NEGATIVE FAKE NEWS ON PRESIDENT TRUMP
4:30PM ET - Rod Wheeler, Investigative Specialist, Homicide Detective and Fox News Contributor, has breaking news today on the murder of DNC staffer Seth Rich and his ties to Wikileaks.
Sean spoke to Julian Assange about a slain DNC staffer, i.e. Seth Rich, on radio on December 15, 2016, on TV on January 2, 2017, and had previously spoken to a Senior Editor at The Stream, Rachel Alexander, on August 10, 2016, who did a piece on the oddity of the deaths happening within the democrat party. One after another in recent weeks, young staffers and affiliates of the Clintons have been found dead.
Wheeler also alleged there was a cover up of what really happened to Rich. Fox 5 reported, "When we asked Wheeler if his sources have told him there is information that links Rich to Wikileaks, he said, 'Absolutely. Yeah. That's confirmed.'" Wheeler alleged that the mayor's office and DNC were involved in not investigating the murder as thoroughly as he wants. DC police deny they were told to stand down in the case. (H/T FOX DC)
5:05PM ET - Joe Concha, of The Hill, has been covering the media for many years, and has never seen the vitriol we are seeing now on a daily basis from the left. With no evidence of Russian collusion, the liberal media, as well as the democratic congressional members continue to call for investigations. President's challenges continue to mount from the Never Trumper's who are consistently looking for something to go wrong to the leaking in the White House. Now changes are in the future for members of the White House who are unable to remain loyal to the administration. The pick for James Comey's successor has everyone wondering; Who will it be? Finally, Concha is none too pleased with the Morning Joe hosts and their comments regarding Kellyanne Conway's dedication to the President:
If the show is going to ban Kellyanne Conway from appearing after its very public announcement in February declaring such, it should not provide the co-hosts the opportunity to eviscerate the president's counselor on a daily basis with the type of Burn Book gossip one would hear in "Mean Girls 2."
Exhibit A was on full display Monday as Brzezinski broached Conway without the latter having any ability to defend herself. (h/t The Hill)
5:30PM ET - Lou Dobbs, Host of Lou Dobbs Tonight on the Fox Business Network, is here to give his analysis on everything from the private session called by Senator McConnell on Comey for Thursday to the ongoing healthcare saga. Of course, the 9th circuit court of appeals keeps everything interesting as it attempts to squash the President's travel ban. Dobbs and Sean will also go over the news of the day, including the death of Seth Rich.

Sean Hannity is a multimedia superstar, spending four hours a day, every day, reaching out to millions of Americans on radio, television and the internet.

Nationally syndicated by Premiere Networks, The Sean Hannity Show has more than 500 affiliates nationwide. Heard by more than 11 million loyal listeners each week, Hannity is the second most-listened-to talk show host in America, according to Talkers magazine. Hannity has been the recipient of two Marconi Awards for "Network/Syndicated Personality of the Year," and is a three-time consecutive winner of the Radio & Records "National Talk Show Host of The Year" award.

Hannity is an accomplished author with three #1 best-selling books. His first book, "Let Freedom Ring: Winning the War of Liberty over Liberalism," rode the New York Times Best-Sellers list for a remarkable 17 weeks. Hannity's second book, "Deliver Us From Evil: Defeating Terrorism, Despotism, and Liberalism," debuted at #1 on the New York Times Best-Sellers list and held strong for five consecutive weeks.  Hannity's latest book "Conservative Victory: Defeating Obama's Radical Agenda" was released in 2010 and quickly became #1 on the New York Times Best-Sellers list as well.
 
Hannity has the unique ability to reach out and connect with his audience, proven during his highly successful "Hannitization of America Tour," which brought hundreds of thousands of like-minded Americans together. He has visited markets big and small from coast to coast since the tour began in 2001.

In 2003, Hannity launched the "Freedom Concerts" to raise awareness and funds for The Freedom Alliance, a charity which provides scholarships to children of slain U.S. military personnel. The 2009 Freedom Concert series was a huge success attended by over 80,000 people in eight major U.S. cities: Atlanta, San Diego, Dallas, Houston, Cincinnati, Las Vegas, Phoenix, and Jackson, New Jersey.

A gutsy talk-show host who always lands on the "right side" of the issues, Hannity is the host of FOX News Channel's Hannity, which airs weeknights from 10 to 11 p.m. ET. Hannity, who joined the network in 1996, offers a mix of news, commentary, guest interviews and more on the program each night. Prior to the launch of Hannity, he was co-host of the #1 prime-time cable news debate show, Hannity & Colmes, for over 10 years, in addition to hosting #1 weekend program Hannity's America, both airing on the network.
Hannity's energy, charisma, Reagan conservatism scores high points with audience and critics alike as he continues to be one of the hottest commodities in media.