GoFundMe for Fired FBI Agent Peter Strzok Raises More than $430,000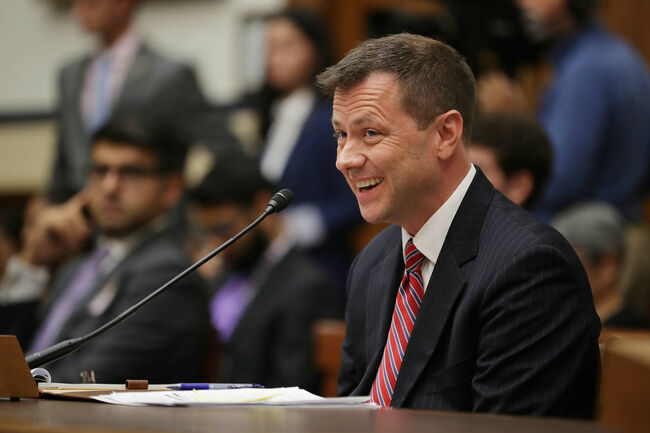 As it turns out, sometimes being fired from the FBI can come with a golden parachute.
A GoFundMe campaign designed to help former FBI agent Peter Strzok with his legal expenses raised more than $325,000 in one day, and more than $430,000 in less than a week.
According to the page which was launched on Monday, organizers initially set a goal of $150,000 to be "put into a trust dedicated to covering Pete's hefty – and growing – legal costs and his lost income."
Strzok, a 22-year veteran agent of the FBI, was fired earlier this month after it was revealed he sent multiple anti-Trump text messages to his girlfriend (and co-worker) vowing to stop Trump from winning the 2016 election at the same time he was working on the investigation into potential collusion between Donald Trump'a campaign and the Russian government.
"Peter Strzok, a man who has spent his entire life working to help keep us and our nation safe, has been fired," the GoFundMe page reads. "He needs your help."
People from all over the country flooded the page with donations, quickly reaching the initial goal of $150,000 within 24 hours. The sum requested for Strzok was then raised to $350,000 and again to $500,000 as donations continue to pour in.
The GoFundMe page has raised more than $430,000 as of Friday afternoon.
The post says Strzok had "been the target of highly politicized attacks, including frequent slanderous statements from President Trump, who actively - and apparently successfully - pressured FBI officials to fire Pete."
Strzok became a symbol for the perceived anti-Trump bias found within the FBI among the president's supporters after it was revealed he had sent several late-night text messages to his girlfriend (and co-worker) that vowed to stop then candidate Donald Trump, from winning the 2016 general election.
An inspector general's report released on June 14 by the Justice Department's raised questions about Strzok's behavior, calling anti-Trump text messages "deeply" troubling. The inspector general went on to say he did not believe Strzok's beliefs contributed to how he handled the Clinton email investigation.
More than 11,000 donors have contributed to the GoFundMe campaign so far.
Photo: Getty Images