Saudi Arabia Confirms Journalist Was Killed Inside Consulate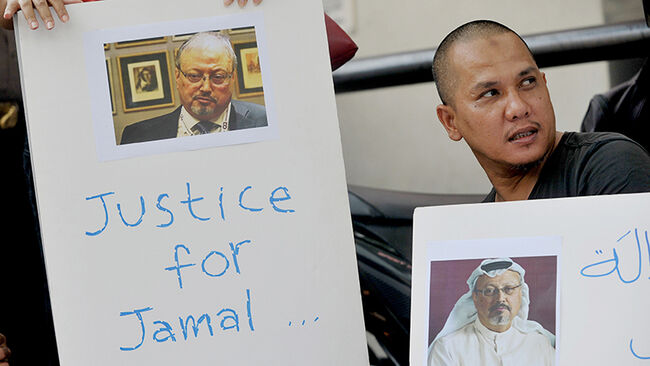 Saudi Arabia has admitted that Washington Post columnist Jamal Khashoggi was killed inside of the Saudi Consulate in Istanbul, Turkey. The government said that he was strangled to death during a fist fight with 15 members of a security team. The Saudi government said that 18 people have been arrested as part of the investigation.
The report claims that the suspects planned to meet Khashoggi at the Saudi Consulate after there were "indications of the possibility of his returning back to the country." At some point, the conversation "did not go as required and developed in a negative way" leading to a fight, which resulted in Khashoggi's death. The government claims the group made the decision "to conceal and cover what happened" instead of reporting it to the proper authorities.
The government report casts no blame for the incident on Crown Prince Mohammed bin Salman but his adviser, Saud al-Qahtani. and deputy intelligence chief Maor General Ahmed al-Assiri were two of the officials who were fired and taken into custody.
The White House issued a terse statement acknowledging the report.
"The United States acknowledges the announcement from the Kingdom of Saudi Arabia that its investigation into the fate of Jamal Khashoggi is progressing and that it has taken action against the suspects it has identified thus far," the statement said. "We will continue to closely follow the international investigations into this tragic incident and advocate for justice that is timely, transparent, and in accordance with all due process. We are saddened to hear confirmation of Mr. Khashoggi's death, and we offer our deepest condolences to his family, fiancée, and friends."
Photo: Getty Images