Former Vice President Joe Biden's day just went from bad to worse. On Monday two additional women came forward with allegations that he'dtouched them inappropriatelyin times past.
The first woman, a former congressional aide to Connecticut congressman Jim Himes,confirmedwith the Hartford Courant that during a 2009 political fundraiser in Greenwich, the then-VP grabbed her head and tried to rub noses with her, leading her to think he was trying to kiss her.
"It wasn't sexual, but he did grab me by the head," Amy Lappos, who now works as a freelancer with nonprofit agencies, said. "He put his hand around my neck and pulled me in to rub noses with me. When he was pulling me in, I thought he was going to kiss me on the mouth."
She added that though the then-VP's behavior made her feel extremely uncomfortable, she abstained from filing a complaint because "he was the vice president" while she was "a nobody."
Why then is she speaking out now? Because she's disgusted by, one, Biden'slackluster responseto his first accuser, former Nevada Assemblywoman Lucy Flores — who revealed last week that the former VP hadsexually harassed herduring a 2014 midterms campaign rally — and two, the stunning refusal by Democrats and their media allies to take allegations of sexual impropriety against Biden seriously.

Dont tread upon@donttreadupon
Biden camp responds to fmr. candidate's serious accusations of inappropriate kissing, touching and sniffing https://www.bizpacreview.com/2019/03/30/biden-camp-responds-to-fmr-candidates-serious-accusations-of-inappropriate-kissing-touching-and-sniffing-738774 …

"I am so disappointed in my party, the Democratic Party, and the way we have treated Lucy Flores," Lappos said in a statement Monday toFox News. "Biden's statement in response to Lucy's article was not only disturbing it was disgusting. I stand by Lucy and any woman with the courage to come forward regarding men and the way they treat women."
"Uninvited affection is not okay. Objectifying women is not okay. Men who invade a woman's personal space, touch women inappropriately, sexually harass women and feed rape culture have no place in a position of power. Referring to this type of behavior as 'simply affection' or 'grandpa-like' or 'friendly' is ridiculously dismissive and part of the problem. Saying 'but Trump….' is dangerous and sets the bar for democratic men far below where it should be."
Because of Lappos history as a former congressional aide, at least her allegations against Biden are being reported by the media. The same cannot be said of the allegations by a left-wing activist who identifies as "Cece." In a Twitter post on Monday, she claimed that Biden had "kept his hand" on her thigh during an event sometime the past for It's On Us, a campaign to end sexual assault.

cece@mylovelycece
Immediately after I shared my story of sexual assault during an @ItsOnUs rally in front of hundreds, I met Biden backstage.
While speaking with him, he kept his hand on my thigh. He was uncomfortably physically affectionate.
I believe @LucyFlores.
Renee Bracey Sherman✔@RBraceySherman
"I'm not suggesting that Biden broke any laws, but the transgressions that society deems minor (or doesn't even see as transgressions) often feel considerable to the person on the receiving end." - @LucyFloreshttps://www.thecut.com/2019/03/an-awkward-kiss-changed-how-i-saw-joe-biden.html …
It's unclear when this occurred. As of Tuesday morning, no major mainstream media outlet had picked up Cece's story yet. The story had however begun to trend among far-leftists. While some of them acknowledged her story, many responded with cynicism, derision and mockery.
Look: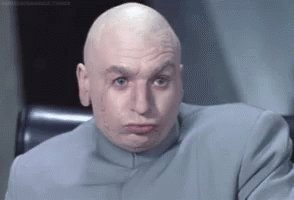 Tammy@Renthead4life
Replying to @mylovelycece and 2 others
Right..........

Just Ann American@masg66
Replying to @mylovelycece and 2 others
Liar!!!!!!!

AmyBeth@twitwitamy
Replying to @mylovelycece and 2 others
Pathetic, horrible, liar.

NatureLuvr@luvr_nature
Replying to @mylovelycece and 2 others
There is a difference! There was no sexual intent. Real or implied. He is a good man and you're ruining his life. This has gone too far. Instead of making it easier for women to come forward and be heard, you're making it worse. Soon, no one will be believed!

Andrew Soto Jr@nrsoto2003
Replying to @mylovelycece and 2 others
You are all a joke and need a life. When the incident occurred nothing. 5 Years later miss Lucy nobody goes on every network bad mouthing a man that helped her during her campaign! Loser!

Basically Blue@WWhitness
Replying to @mylovelycece and 2 others
Sorry, the timing of these stories is very convenient, as if they were timed in a sequence in order to try to damage someone's reputation. Remarkable

Nicholas Richardson@Slicknickshady
Replying to @mylovelycece and 2 others
Never happened.
Lappos and Flores have faced similar derision, despite there being a trove of evidence regarding Biden's longtime habit of inappropriately touching both grown women and little girls.