Congressman Cedric Richmond (D-La.) admitted that his "sole focus" is to stop President Donald Trump from succeding and getting a second term in the Oval Office.
Richmond — who serves on the House Judiciary Committee — said that he believes impeachment proceedings would be a productive way to get to more information about President Trump's actions, despite the thorough report presented by Special CounselRobert Mueller.
During a Sunday interview on "Face the Nation," Richmond explained why his "sole focus" is stopping Trump from being reelected, even if it means impeachment.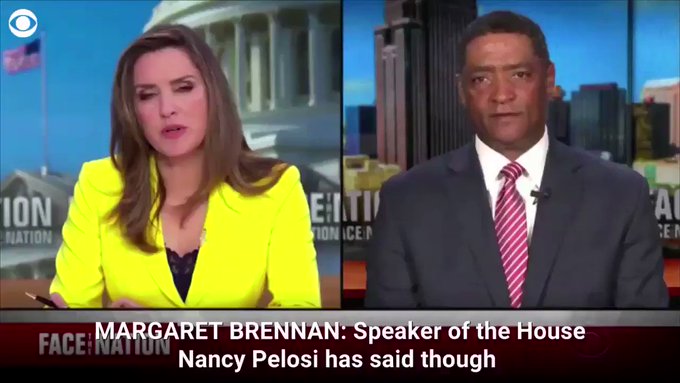 Kyle Griffin✔@kylegriffin1
Judiciary member Cedric Richmond said Dems should consider starting impeachment proceedings against Trump.
He also called for Trump to testify under oath: "We will have to hear from this president, whether he's lying to us or not. We need to hear from him under oath."
Via CBS
"I think [impeachment] should [be considered]. I think it should. I think it's the best way to get all of the facts out. I also think that at some point we have to hear from this president whether he's lying to us or not. We need to hear from him, under oath. But look, my sole focus right now is to make sure he's not the president next term."
Richmond explained that he wants Democrats to spend time learning from the facts of the Mueller report and then working to make sure he doesn't win reelection.
"We need to, one, learn from the facts what Russia did. Make sure that the president has not obstructed justice. But more importantly, we need to make sure he does not win reelection."
During the interview, Richmond announced that he would be throwing his support behind former Vice President Joe Biden in the 2020 Democratic primary because he believes Biden has the best chance at defeating President Trump.
While there are severalHouse Democratscalling for impeachment, SpeakerNancy Pelosidoesn't seem to want to take the bait on the issue. She claimed that she would only push impeachment if there was bipartisan support for removing the president in the House. So far, no Republicans have even hinted that they would support that action.
President Trump currently faces 20 Democratic opponents in the 2020 race, including frontrunners Biden, Sen. Bernie Sanders (I-Vt.), and Mayor Pete Buttigieg (D-Ind.).