Target fired an employee on Monday, August 31 after allegedly creating a "Blue Lives Matter" drink featured in a TikTok video,as perAJC. In the clip, the employee put together a cocktail of bleach, ice, and "blood of innocent Black men" at an Indiana Starbucks located inside of a Target.
The employee then adds "the blue ingredient that Starbucks has," and blends it with some bleach and ice. The blue liquid is then poured into an iced drink cup and is served with a straw, "because they [police] only think about themselves," the employee says in the video.
@Starbucksthis is a serious issue one of your employees is pouring bleach into a drink and i just want to let yall know this just so you can handle this. just so this person doesnt actually serve it and seriously hurt someone. This is pretty unprofessional letting this happenpic.twitter.com/ZbP3zNvvre
— Hujy (@HujyFN)August 31, 2020
In the background of the TikTok, a song titled "All I Want for Christmas is a Few Dead Cops" is heard. A Twitter user found the TikTok online and shared it, letting Starbucks know about the dangerous concoction.
Get your unlimited Newsweek trial >
The employee identified as the TikTok creator worked at Target, not Starbucks.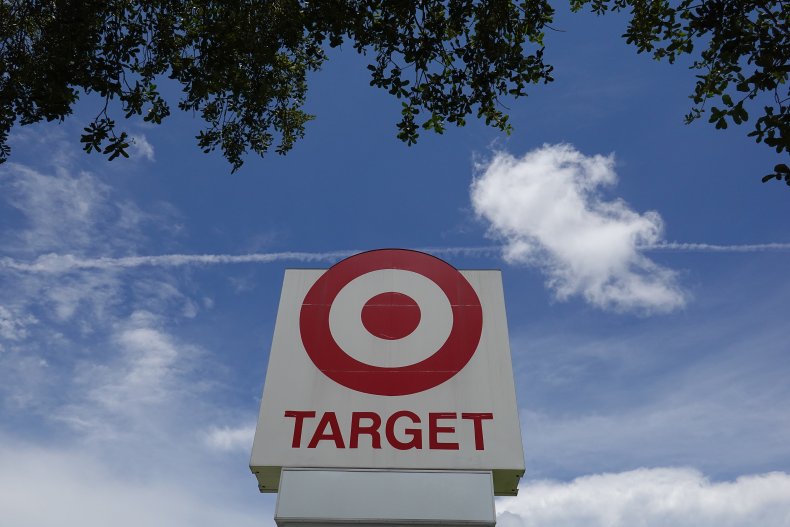 A sign is seen outside of a Target store on August 19, 2020 in Miami, Florida.JOE RAEDLE/GETTY
"This video is appalling and unacceptable," a spokesperson for Target said in a statement. "We don't tolerate this behavior at Target, we want all guests to be treated with respect and are terminating the team member who is responsible.