The shooter at a high school in Texas used a shotgun and a revolver that were legally owned by his father, Gov. Greg Abbott said.
"We need to do more than just pray for the victims and their families. It's time in Texas that we take action to step up and make sure this tragedy is never repeated ever again," Abbott told reporters Friday.
Ten people were killed and ten others injured in a shooting Friday morning at a high school in the southeastern Texas city of Santa Fe, Texas Gov. Greg Abbott has confirmed.
Authorities have said two people have been detained in the shooting at Santa Fe High School. Federal law enforcement officials identified one of them as Dimitrios Pagourtzis, and said he is suspected of having fired the shots.
Gunfire erupted at the school, about 20 miles outside Galveston, not long after classes began around 7:30 a.m. CT, officials said. Authorities later found explosive devices -- including pipe bombs and pressure cookers -- in and near the school, the law enforcement official said.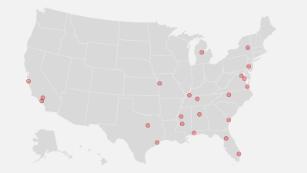 There has been, on average, 1 school shooting every week this year
A male suspect, believed to be a student, has been arrested in the shooting, and a second person -- also believed to be a student -- has been detained as well, Harris County Sheriff Ed Gonzalez said.
The male that Gonzalez described as a suspect is injured, a law enforcement official said on condition of anonymity.
Investigators believe that the second person, an 18-year-old, may be an accomplice but not a shooter, a law enforcement official said.
Two law enforcement officers are among the injured, according to a law enforcement source.
One man is in critical condition with a gunshot wound in one of his arms, said David Marshall, chief nursing officer for University of Texas Medical Branch hospital.
This is the 22nd US school shooting since the beginning of the year, and the third instance in eight days in which a gunman was on a school campus.
Witnesses described students running from the school as they heard gunshots; they also described hearing an alarm at the school, though the sequence of events wasn't immediately clear.
Authorities found explosive devices in the high school and in adjacent areas, said Walter Braun, Santa Fe Independent School District police chief. It wasn't immediately clear if any had exploded.
Santa Fe High School junior Guadalupe Sanchez, 16, cries in the arms of her mother, Elida Sanchez, after reuniting with her at a meeting point at a nearby fitness center after Friday's shooting.
Because the devices were found, Braun urged people in the city of about 13,000 people to "not touch any items that look out of place, and call 911" if they see something suspicious.
Investigators Friday afternoon were searching a trailer where they believe the devices were assembled, a law enforcement source said.
The school has been cleared of all students and staff, who have been directed to a nearby facility to reunite with their families, Braun said.
Witness: Shooter fired gun in an art class
An armed person walked into an art class at the school and began firing what looked like a shotgun, a witness told CNN affiliate KTRK.
The witness told KTRK she saw a girl shot in the leg.
At least 13 people from the school were being treated at three hospitals, authorities said. Eight people were at Clear Lake Regional Medical in Webster, Texas; two patients were being treated at Mainland Medical Center in Texas City; and three patients are at John Sealy University of Texas Medical Branch in Galveston.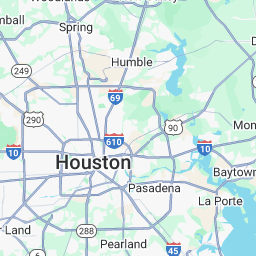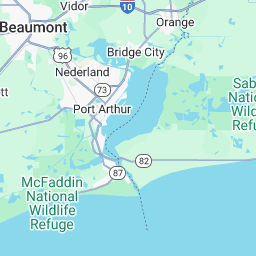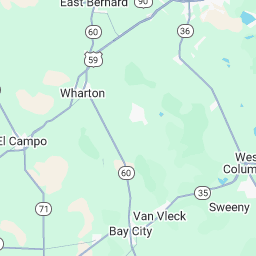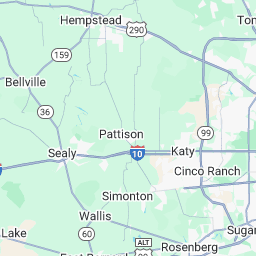 Santa Fe High School
Six of the eight patients at Clare Lake Regional were discharged by Friday afternoon.
Aerial video from the scene showed several police officers outside the school. Some were searching students and their backpacks.
Witnesses describe hearing an alarm as well as gunfire
Angelica Martinez, a 14-year-old student, told CNN she and her schoolmates were being evacuated at one point "like it's a fire drill."
"We were all standing (outside), but not even five minutes later, we started hearing gunshots," she said. "And then everybody starts running, but, like, the teachers are telling us to stay put, but we're all just running away."
"I didn't see anybody shooting, but like (the gunshots) were kind of spaced," Angelica said, adding she heard about four shots.
The witness who spoke to KTRK also said she heard an alarm. She didn't specify if that was before or after the gunfire she described in the art class.
She said she couldn't describe the shooter.
"I didn't look. I just ran," she said.
Police officers work a checkpoint in front of Santa Fe High School in response to the shooting.
Another student, Dakota Shrader, told CNN affiliate KPRC that she heard gunshots only after hearing an alarm in the school.
"I was in the history hallway, and as soon as we heard the alarms, everybody just started leaving following the same procedure as ... (a) practice fire drill," Shrader said, breaking into tears. "And next thing you know, we just hear ... three gunshots, loud explosions, and all the teachers are telling us to run."
Santa Fe High School student Dakota Shrader is comforted by her mother Susan Davidson after Friday's shooting.
MaKenna Evans, a 16-year-old sophomore, told CNN she was in geometry class when the shooting started.
First, she heard a fire alarm, she said. When the students got outside, her principal told them all to run.
Evans said students hid behind a building across the street from the school.
The high school has about 1,400 students, according to GreatSchools.org.
Three gun incidents in eight days
Friday's shooting was the third time someone with a gun was reported on a US school in recent days.
On Wednesday, an Illinois school resource officer shot and wounded a former student who fired a weapon near a graduation rehearsal at Dixon High School, authorities said. The suspected gunman faces three charges of aggravated discharge of a firearm.
On May 11, a 14-year-old boy in In Palmdale, California, went to Highland High, his former school, and began shooting a semiautomatic rifle shortly before classes began, authorities said. He was taken into custody and is accused of attempted murder. One person was wounded.
Trump: Mass shootings have been 'going on too long in our country'
President Donald Trump addressed the school shooting in Santa Fe Friday, saying that mass shootings have been "going on too long."
Trump on Texas school shooting: 'This has been going on too long in our country'
"Unfortunately, I have to begin by expressing our sadness and heartbreak over the deadly shooting at Santa Fe High School in Texas," Trump said from the East Room of the White House. "This has been going on too long in our country. Too many years. Too many decades now."
Trump said federal authorities are coordinating with local officials.
"We grieve for the terrible loss of life and send our support to everyone affected by this absolutely horrific attack," Trump said.
Gov. Abbott and US Sen. Ted Cruz of Texas said they would travel to Santa Fe on Friday afternoon. Abbott ordered state flags to fly at half-staff until sunset Tuesday.
CNN's Jessica Schneider, David Shortell, Hollie Silverman, Chuck Johnston, Evan Simko Bednarski, AnneClaire Stapleton, Jason Morris, Evan Perez, Shimon Prokupecz, Brian Ries, Veronica Rocha, Meg Wagner, Jeremy Diamond and Ray Sanchez contributed to this report.