Sears Hires Advisers to Prepare For Possible Bankruptcy Filing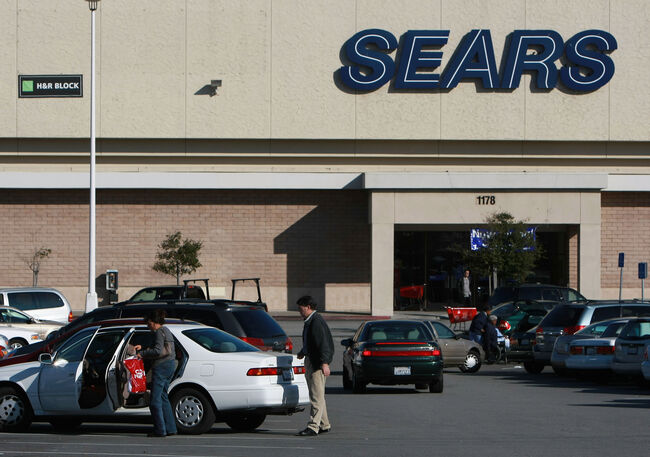 The end of a shopping era is upon us.
Sears Holdings, once considered one of the largest companies in the world, is reportedly facing bankruptcy according to a report from CNBC. The 125-year-old company faces a October 15 deadline to pay $134 million in debt. The company, which hasn't turned a profit since 2010, has reportedly approached several banks to prepare for a bankruptcy filing.
Shares of Sears holdings plunged on the news, falling another 28% on Wednesday morning. The stock lost two-thirds of its value since CEO and primary shareholder Eddie Lampert announced the company's attempt to restructure its debt on September 24. Over the last year, shares of Sears Holdings have fallen by more than 85% as the company shut down over 100 stores. 46 stores are scheduled to be closed next month.
ESL Investments, a hedge fund owned by Lampert, reportedly offered to purchase Sears' well-known appliance brand Kenmore, as well as the company's home improvement business. That cash would give Sears another half-billion dollars which could keep the company from bankruptcy for a few more months.
Sears sold off another of its legacy brands, Craftsman, in 2017.
Sears isn't the only major retailer to struggle in the new e-commerce age. Toys-R-Us filed for bankruptcy last year, (although there are rumors of a comeback).
Photo: Getty Images