Two former girlfriends of Supreme Court nominee Brett Kavanaugh spoke out Monday on "The Story" in support of him, in the wake of sexual misconduct allegations.
A California professor named Christine Blasey Ford was named as the formerly anonymous person in a report alleging Kavanaugh forced him self upon her at a party in Montgomery County, Md. in the 1980s.
Ford's account was brought to the Senate Judiciary Committee's attention by Ranking Member Dianne Feinstein (D-Calif.).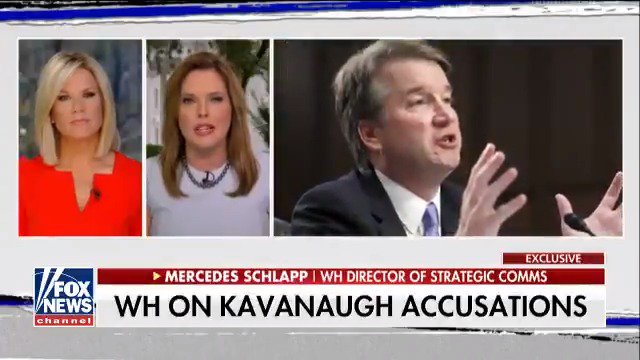 Fox News

✔

@FoxNews

.@mercedesschlapp: "Judge Kavanaugh is someone with impeccable credentials, someone who I know personally." https://fxn.ws/2OuWVpS
Maura Fitzgerald and Maura Kane both joined 63 other women in signing a letter in support of Kavanaugh, Martha MacCallum reported.
Fitzgerald said she was "absolutely shocked" at the allegations against Kavanaugh and said they are "the polar opposite of the Brett Kavanaugh that I've known for over 35 years."