President Donald Trump said he regrets the tone he has used during his first two years in office during an exclusive interview with Sinclair Broadcast Group.
Trump said if there was anything he would try and redo it would be to soften his tone.
"I would like to have a much softer tone. I feel to a certain extent I have no choice, but maybe I do," Trump said. He attributed his tone during his first two years in office to wanting to get things done on his agenda, adding that he could have been softer in his delivery.
The president also stated that he had doubts about using a softer tone because he might have been "swamped" by his opposition.
He said after the midterm election his tone is something he will be working on and he hopes there will be more harmony between Republicans and Democrats.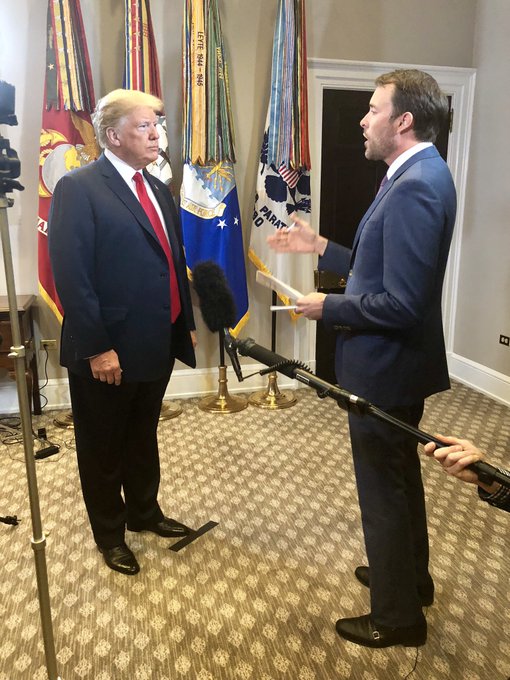 Scott Thuman

✔

@ScottThuman

His midterm predictions, if he worries the immigration fight sparks racism & the one thing he regrets during his time in office. Catch my 1-on-1 with @realDonaldTrump on eve of midterms. #MidtermElections
"I would love to get along, and I think after the election a lot of things can happen. But right now they are in their mode, and we are in our mode. And you know if you're criticized you have to hit back, or you should," Trump said.
Trump remained optimistic that an olive branch would be extended after Tuesday's race.
"I hope so. It is certainly better for the country," Trump remarked. "I hope that happens and we are certainly willing to do that. And think before anything else we have to get tomorrow over with."