As President Donald Trump stepped up his calls for a southern border wall, yet another Democrat impugned his motives and suggested that his immigration policy was rooted in racism rather than a concern for national security.
While appearing on MSNBC on Thursday, Rep. Pramila Jayapal (D-Wa.) argued that Trump wanted to "make America 'pure' in the sense of not having immigrants, not having folks of color here."
Her comments came after the president's Tuesday address in which decried what he described as a "humanitarian crisis" at the border. President Trump has tried negotiating with Democrats in order to reopen the government but the two sides couldn't reach a compromise on the over $5 billion he requested in funding for the border wall.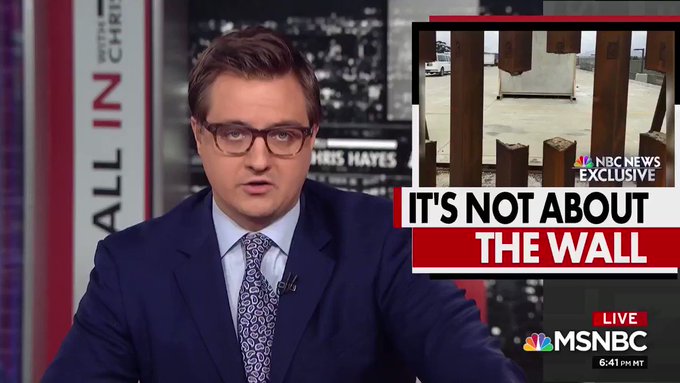 Robby Starbuck

✔

@robbystarbuck

Democrat Congresswoman Pramila Jayapal blatantly lied tonight on @MSNBC by claiming that President Trump wants to eliminate all people of color from America in hopes of bringing forth "purity" in America. An absolutely shameful & desperate lie.
During her appearance, Jayapal also claimed Trump "has never been interested" in being the whole country's president but rather just wanted to throw "red meat" to voters.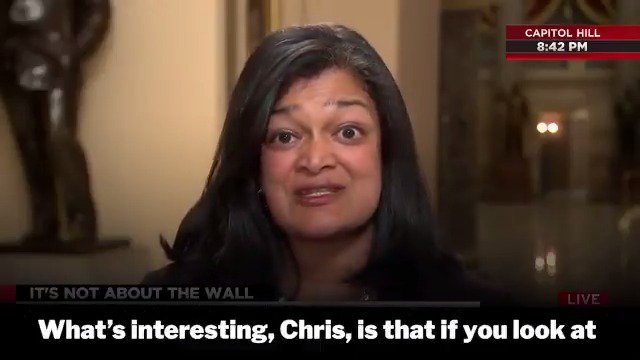 Rep. Pramila Jayapal

✔

@RepJayapal

I joined @allinwithchris to discuss the border wall. Trump has never been interested in being a president for the whole country. People of color and immigrants know this too well.His wall was never about policy: it has always about Trump's efforts to lead a more "pure" America.
On Twitter, Jayapal continued her attacks on the president and accused him of engaging in a "vanity wall fantasy."
Rep. Pramila Jayapal

✔

@RepJayapal

This is heartbreaking. All this anxiety because of a vanity wall fantasy. #TrumpShutdown https://www.washingtonpost.com/business/2019/01/10/now-craigslist-facebook-household-items-furloughed-workers-trying-make-ends-meet/ …

967:08 AM - Jan 11, 2019

Twitter Ads info and privacy

Now on Craigslist, Facebook: Household items from furloughed workers trying to make ends meet

As hundreds of thousands of federal workers brace for their first missed paychecks of the government shutdown this week, some have become immersed in the frantic financial calculus of choosing what...
Rep. Pramila Jayapal

✔

@RepJayapal

Not about a border wall. Never has been. Really about who we are and changing who makes up America. Great to join @allinwithchris.

All In w/Chris Hayes

✔

@allinwithchris

Steve King, Donald Trump, and why this is not about the wall https://on.msnbc.com/2TFECjK #inners
Jayapal's comments are nothing new from Democrats. As IJR noted, Rep. Alexandria Ocasio-Cortez (D-N.Y.) similarly said earlier this month that there was "no question" Trump was racist.
But during his address on Tuesday, Trump welcomed all legal immigrant and harped on how illegal immigration hurt minorities the most:
"America proudly welcomes millions of lawful immigrants who enrich our society and contribute to our nation but all Americans are hurt by uncontrolled, illegal migration. It strains public resources and drives down jobs and wages. Among those hardest hit are African Americans and Hispanic Americans."
If Trump were trying to purify the nation of minorities, he didn't set a great example with his cabinet either. For one of the most prominent positions on the world stage, President Trump chose a Sikh woman, Nikki Haley, to represent the country at the United Nations. He also appointed his former 2016 opponent Ben Carson to lead the Department of Housing and Urban Development.
His economy also seemed to be a boon for minorities' employment prospects as he brought record-low unemployment rates for both black Americans and Hispanics.